Over at Grantland, Andrew Sharp has written an article lamenting the fact that the Spurs were able to get a player as good as Kawhi Leonard with the 15th pick. Sharp, who is a Wizards' fan (my condole...
A few days ago, Larry Brown declared that for basketball, advanced stats "don't work". But when you read what he has to say, you get the sense that Brown thinks that some advanced stats don't work. In...
When Russell Westbrook went down in Game 2 of the Thunder's series against the Rockets, many people thought that ended OKC's chance at this year's NBA championship. And they were right. Just not in th...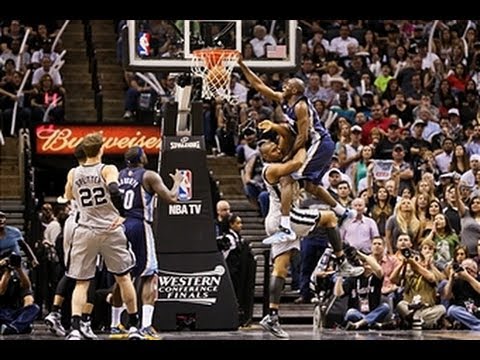 The Memphis Grizzlies have a tall order to climb out of their 0-2 series hole against the San Antonio Spurs as the series switches to the Memphis for game three of their best of seven series. The G...