The Lakers are the big winners of this NBA offseason, adding a superstar center, two-time MVP point guard and two high-volume bench scorers without losing much of the team's core. After consecutive di...
Kirilenko showed why David Kahn gave him the two year deal worth $20 million dollars. On Day 1, he led all scorers in the tournament with 35 points, on 14-of-17 from the floor and 6-of -8 from the fre...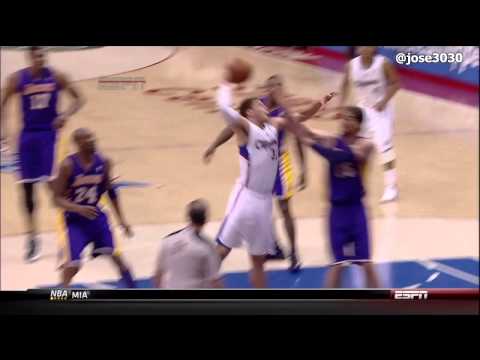 Clippers Blake Griffin completely destroys Pau Gasol. Forget the Kendrick Perkins dunk. This is the dunk of the year.
Juan Carlos Navarro stole the spotlight from what was supposed to be a big matchup between Pau Gasol and Tony Parker, leading Spain to it second straight European basketball championship.
Interesting debate, Yugoslavia or Spain? both teams have a long history of dominating the euro ranks. Greece is also another strong team. Let the debate go on.
Like many of us old enough to remember, Pau Gasol vividly recalls his thoughts upon hearing that Magic Johnson announced he had tested positive for HIV and thus would retire from NBA basketball.
While nearly everybody (perhaps too many, in BiE's opinion) await the final shape of Team USA's roster going into the 2010 FIBA World Championship, a bunch of other teams spent the weekend making stat...
August is here and it's full speed ahead for the 2010 FIBA World Championship in Turkey later this month. In coming weeks, we'll be seeing the national teams competing in the tournament playing wa...
BallinEurope promised you superstars for this five-pack in The 35 Greatest Basketball YouTubes of All-Time: Are you ready for M.J. and a lotta other studs? If so, you're in for a treat from BiE TV t.....
Los Angeles Lakers center Pau Gasol has decided not to play for Spain at the world basketball championships this summer, choosing to rest up from three years of nearly nonstop play. After practice ...